I joined Lambda Chi Alpha because I was looking for an organization to build life long relationships and have opportunities for leadership growth and experience. Through Lambda Chi, I have met hundreds of terrific brothers – some of which will one day stand beside me at my wedding. Lambda Chi has changed my life forever, and I wouldn't be the man I am today without it – I am forever indebted to this incredible brotherhood.
-Jake Wesley
Delta-Phi 618
I originally had shallow reasons for rushing, but soon realized that I rushed for the people. A couple guys were excited to get me into the chapter and became some of my best friends. Lambda Chi has taught me how to self-reflect and gave me a plethora of leadership opportunities
– Preston Lindsey
Delta-Phi 575
My name is Bailie Devlin and I am an active member of the Alpha Xi Delta sorority. I am currently a junior studying dietetics to become a dietitian. Lambda Chi has held a special place in my heart ever since coming to SEMO. Every guy I've met has been so welcoming, helpful, genuine, and kind. I knew I wanted to be able to represent these men and spoil them! Becoming Lambda Chi's WRQ has been so rewarding in so many ways. The love I get from them is indescribable and I'm so thankful. I can't wait for this year with my boys! I love you all more than you know!
-Bailie Devlin
White Rose Queen 2019-2020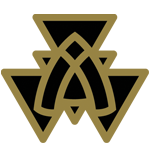 In 1972, Lambda Chi Alpha became the first fraternity to abolish pledgeship and replaced it with Associate Membership. Lambda Chi Alpha believes in the value of every human being. This is reflected in our open motto, Vir Quisque Vir, translated means Every Man a Man. Associate Membership grants new members full rights of membership, including the right to vote and hold office. We believe that the Associate Member program create a sense of equality amongst its members which allows all our brothers to become better men, rather than be degraded by older members and tradition.

These values, which were adopted from the United States Army, include Loyalty, Duty, Respect, Service & Stewardship, Honor, Integrity, and Personal courage, which come together to form the acronym LDRSHIP. Lambda Chi Alpha is in search of the type of student who already exemplifies these traits and is continually working to better himself as a man.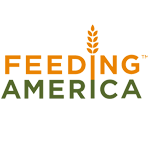 Lambda Chi Alpha is now a proud partner with Feeding America. Feeding America provided emergency food assistance to more than 37 million Americans in fiscal year 2012 and is ranked #4 in The 100 Largest U.S. Charities by Forbes.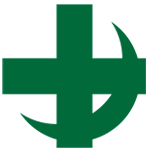 Lambda Chi Alpha is one of the first/only fraternities to offer continued growth opportunities for Initiated Brothers. In most fraternities, the education process stops after a member is initiated. However, Lambda Chi Alpha has created the Inner Circle Journey, which allows Initiated Brothers to continue their growth through different experiences, reflections, and Ritualistic teachings. In Lambda Chi Alpha you will always be encouraged to grow and receive more out of your fraternity experience.
Initiation Ritual & Exotic Mysteries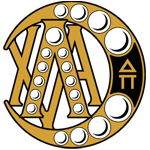 Lambda Chi Alpha takes a progressive approach to Pre-Initiation and incorporating values based ritualism. We believe that ritualism has served an important purpose throughout history. Rituals help bring people together and to remind us all of important truths. Based on Christian Principles, our Initiation Ritual and Exoteric Mysteries are sure to offer you a fond appreciation of ritualism. This ritualism will help you see the strengths of a brotherhood when its at its highest and can help you understand more about yourself.