White Rose Queens of Lambda Chi Alpha – Delta Phi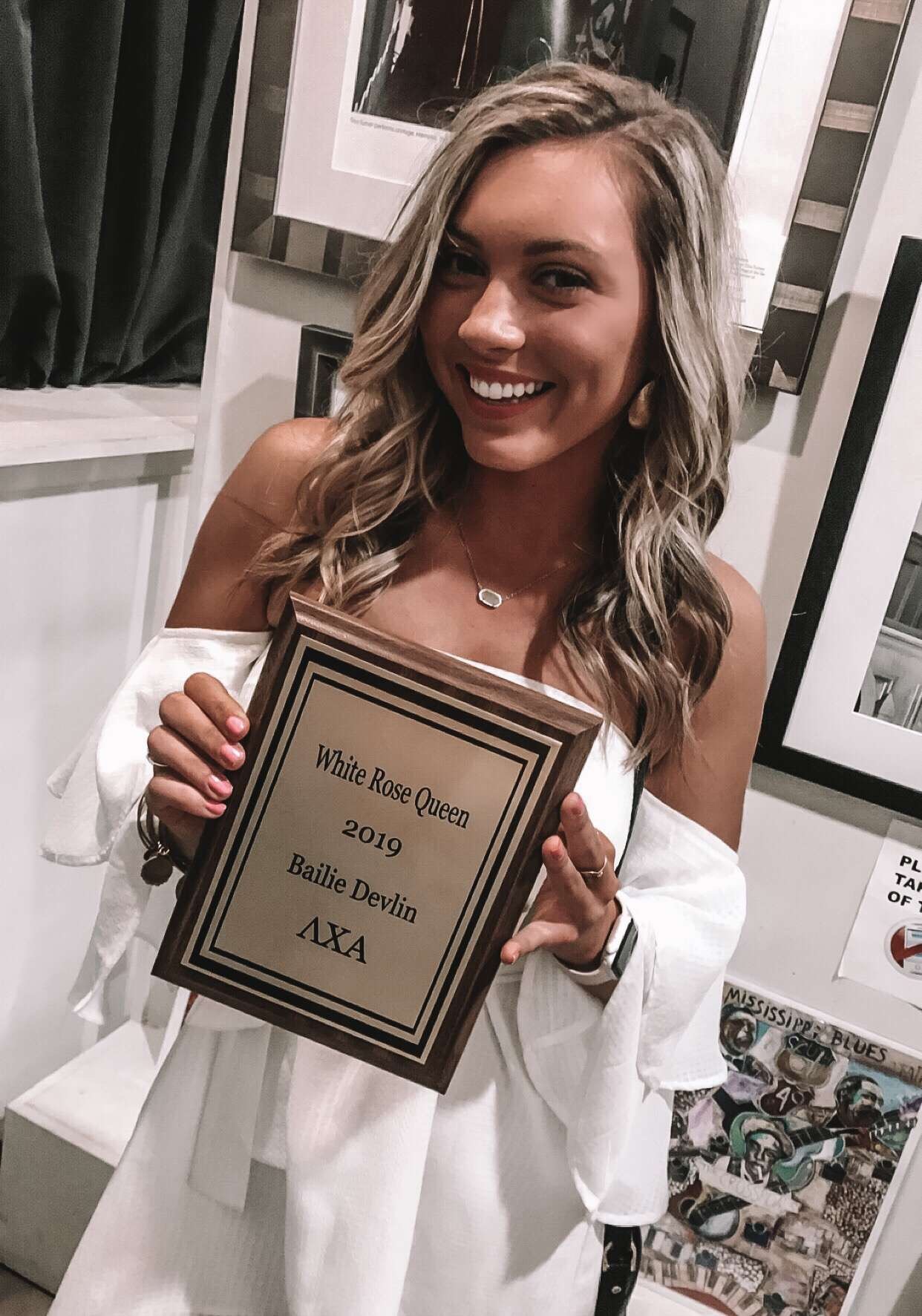 Bailie
2019-2020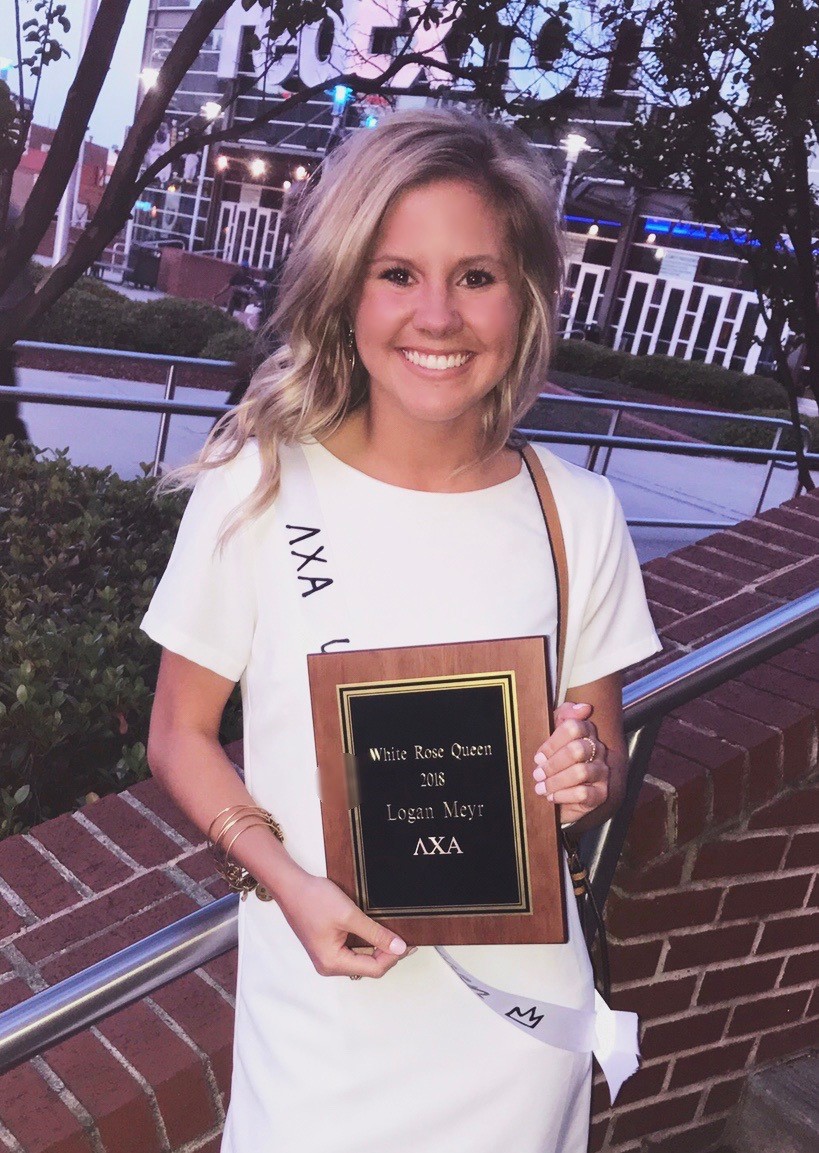 Logan
2018-2019
My name is Bailie Devlin and I am an active member of the Alpha Xi Delta sorority. I am currently a junior studying dietetics to become a dietitian. Lambda Chi has held a special place in my heart ever since coming to SEMO. Every guy I've met has been so welcoming, helpful, genuine, and kind. I knew I wanted to be able to represent these men and spoil them! Becoming Lambda Chi's WRQ has been so rewarding in so many ways. The love I get from them is indescribable and I'm so thankful. I can't wait for this year with my boys! I love you all more than you know!
My name is Logan Meyr and am one of Lambda Chi Alpha's White Rose Queens. I am an Alpha Xi Delta at SEMO, going into my senior year. My major is Health Management: Exercise Science, and I Hope to become an Occupational Therapist in the near future.
I started hanging out with Lambda Chis the very beginning of my freshman year. When I first met them, I could tell that this group of guys were really amazing. But, l would never have thought that they would become some of my best friends and would mean so much to me. These guys have been there for me through the good and the bad days, and always seem to make my day better. Lambda Chi Alphas are some of the most funny, hardworking, and caring guys I have ever met. I couldn't be more thankful that I was given the chance to be able to represent them as their Women of the Year. The memories I have made with this group of guys I will cherish forever.
Lambda Chi Alpha has a reputation of being the gentlemen of campus. These guys are so respectful and genuine, and have one of the strongest brother hoods I've seen. I think this is what makes them different from the other fraternities on campus. They care about their fraternity and what it stands for, and put so much effort and work into their philanthropy and everything else they do. They know how to have a good time and also know when to focus on important things.
If you are going through recruitment, I highly recommend looking into Lambda Chi Alpha. These boys are very welcoming, and truly care about the men that decide to join their fraternity. Once you meet them, I hope you see what I see. Rush Lambda Chi Alpha, I promise you won't regret it.